Maac students are getting the opportunities to work with top companies as they get training from highly skilled experts. Moreover, Advanced curriculum and training technologies help students to meet industry standards and requirements. And, We provide customized courses and many short term programs also to help the students to select the programs according to their choice.
Also, We offer Real-life training surroundings, certified faculty technical sessions from industry professionals and workshops & events, other value edition classes that prepare our students to work for the production house.  Additionally high-cease infrastructure & technology, A studio environment, and equipment for students.
On the other hand, Students also get guidance from the knowledge of a dedicated research & expert group along with industry specialists. Also, These professionals are planning and developing an in-depth and up to date curriculum for the route. And, The area of animation is interesting. Moreover, It's far a great platform for creative minds who want to provide life to their ideas with specific technical equipment and gift the identical through video games, movies, commercials, videos, and pix. MAAC Marathahalli is one of the best animation and VFX institutes in Bangalore, that offers animation, gaming, VFX, broadcast, pictures, film making. And, web designing. Join us to have an exciting career inside the media industry.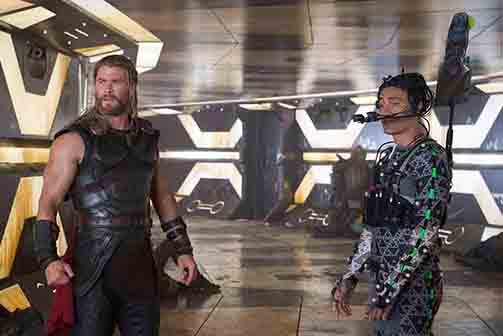 Visual Effects Course in Bangalore
What is VFX?
Visual effects are the aggregate of actual matters and computer graphics.  And That may carry out to exist to the life on the reel.
Also,  a good deal of the art of visual effects takes place in post-production after primary image capture is complete. And, Learn the best animation and VFX Courses and select your career options.
 Career options:
And, For VFX are Compositor, Match Moving Artist, FX artist, Motion Graphic artist. Also clean up artist, BG Prep Artist, VFX Generalist, camera tracker. Similarly, Stereoscopy Artist, Depth artist, video editor, Roto artist, Paint artist, Mat painter, etc.
 Vfx many Software's:
Also, After effects, Premiere, Audition, Fusion, Mocha, Silhouette. And,  PF Track, Nuke, Final Cut Pro, Thinking Particles, Fume FX, Ray fire, Real flow, Vue, Houdini, etc.
Media & Entertainment Course
Media &Entertainment Industry:
The Media and entertainment (M&E) industry have multiple segments. Moreover, That combines into one vertical; films/Cinema, television, tune, Publishing, Radio, internet, advertising and marketing, and Gaming.
Furthermore, developments and drivers for each of the segments range throughout sub-segments, geographies, and customer segments.
Similarly, This makes the vertical particular, given that those sub-verticals compete, praise. And, combine to fulfill the ever-growing call for amusement and records globally.
Therefore, Currently, social media has been instrumental in shaping the prevailing media & entertainment enterprise.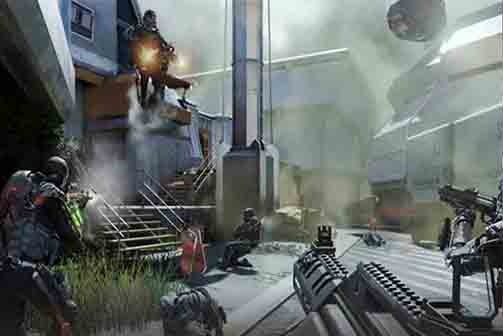 Game Design Course in Bangalore
Game Design Industry:
Game design and game development is a massive field, drawing from the fields of laptop technology/programming, creative writing, and picture design.
So, Game designers take the creative lead in imagining and bringing to life online game worlds. Moreover, the Game design is a subset of the field of video game development.
Multimedia course in Bangalore
About the Multimedia Industry:
The other industries where there is an immense growth is advertising agencies, graphic design studios, E-learning companies, Print and publishing Houses, TV production houses,2D animation houses, website development companies.
Learn the Multimedia courses – Graphic designing, Web designing, 2d animation also UI &UX Designing.
 software and Use:
Corel draw, Illustrator, Photoshop, InDesign is graphic design software. Html, Dreamweaver, Javascript, CSS, PHP, Mysql, WordPress, Action script, Bootstrap, etc. are a web design and development software.
Animate CC, toon boom harmony 2d animation software.
Eligibility standards:
minimal qualification is plus two.
Augmented Reality|Virtual Reality Course
 AR/VR Courses:
Virtual Reality as the creation of a virtual world that users can interact with.
This virtual world is designed in such a way that users would find it difficult to tell the difference between what is real or not.
Augmented Reality: 
as "the blending of virtual reality and real life, as developers can create images within applications that blend in with contents in the real world.
With AR, users are able to interact with virtual content in the real world and are able to distinguish between the two.
AR is about using a portable device, such as a smartphone, to add a few extra details to what we see.
Examples include Google Glass and Pokémon Go, both of which received lots of hype some positive.
Virtual Reality:
However, VR is about full immersion, an experience that blocks out the physical world.
VR users wear a goggle-and-earphone combo to engage in a 3D digital experience. Sometimes gloves with built-in sensors come into play.
3D Animation Course in Bangalore
About 3D animation Course
3D animation is a  technique of producing 3-dimensional moving snapshots in a virtual environment. Also, Cautious manipulation of 3D  items is completed within the 3-D software program for exporting photo sequences giving them the illusion of animation or movement. However, Select your career options with the best animation and VFX institute.
Career Options:
Learn the Best animation and VFX courses to avail the career options like Render Artist, Character Animator, Layout Artist, Digital sculpting artist, Rigging Artist, 3D generalist, etc.
Media and Entertainment Industry
The media and entertainment industry grew in extreme heights with unlimited opportunities. In other words, In this creative world, the wonders of animation can bring alive the thoughts and characters, stories.
And, there is a wide range of job oriented courses in 3D animation. And also, VFX /visual effects, game designing, graphic designing, web designing, augmented reality, virtual reality, etc.
M&E Industry Growth:
The rapid advancement of technology has made animation.  VFX & games industry has become one of the fastest-growing segments in the global media and entertainment market.
In addition, A huge demand for high-quality productions with engaging visual effects and realistic animation. And studios include more animation and VFX shots into films.
Traditionally the M&E industry has been an innovative enterprise following technology innovations and consumer needs. So, Through its inherent nature, the industry is extraordinarily dependent on markets, cultures, languages, and customer segments.
We have, however, witnessed content material that has bridged no longer only the language barrier, however, also labored across segments across the world.
In addition, M&E is likewise particular because of its psychological, emotional, and aspirational enchantment to its customers. Nice and attractiveness consequently grow to be extraordinarily subjective to each character.
Historically, content material creators had been the deciders on what to deliver – the essential alternate within the new era is that demand is absolutely consumer-driven.
Game Design Industry
How to be a Game Designer?
Similarly, As a game designer, you have to have fantastic drawing abilities. And similarly, the know-how of programming languages and software programmers inclusive of 3D Max and Maya is equally important. Same like, Game development requires clarity in the presentation of thoughts.  Also, Both verbally and on paper, for that, you want fundamental visible design and drawing capabilities.
Game Industry growth:
Similarly, Online game designers typically have a bachelor's diploma in game design, pc engineering, or computer technology which takes four to five years to finish.
A gaming field diploma application may additionally consist of project management, integrated video design and era, game prototyping, and degree layout.
Therefore, Game designers typically work in a managerial function on a video game challenge, supporting to control budgets, work schedules, and challenge timelines. Interest to element is vital, as are clear writing and communique capabilities and exuberance and know-how about the video game industry.
Get in Touch
+91 8095841849 | +91 8971807639 | 080-25232212
OUR COURSES
3D ANIMATIONS
VFX COURSES
MULTIMEDIA & DESIGN COURSES
GAME DESIGNING COURSES
AUGMENT & VIRTUAL REALITY COURSES
BROAD CAST
SHORT TERM COURSES